Webinars can be a good way to increase authority, capture leads and maybe even generate a little extra revenue, but only if you can convince your visitors to sign up.
​
To get the most out of your webinar, treat your webinar landing page design like your new home page.
It should include an enticing headline, a convincing copy, a CTA, a registration form and some helpful visuals such as images and video.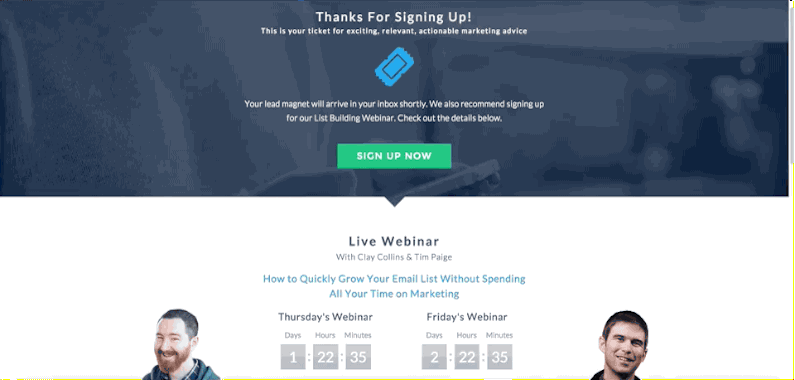 👌 Learn more about this tactic
You May Also Be Interested In
Need advice on how to implement this tactic ?
Join our private slack to receive help from top growth marketers !